RECASENS is a representative brand of the shade, using acrylic fabric imported from Spain.
By integrating and controlling all processes from weaving stage, we provide the high quality products differentiated from other imported materials, at reasonable price.
RECASENS is a high-quality product that manages and manufactures all production processes and raw materials in accordance with strict standards based on TUV CERT: ISO 9001 from TUV of Germany, a European certification company.
RECASENS has obtained the Oeko-Tex Standard 100 certification, the international environmental certification mark, and the environment-related mark for textile products with the highest worldwide preference, which is essential to export to the EU countries.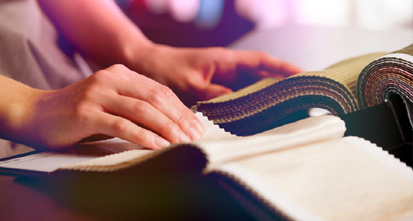 - Imported from
Spain Recasens (direct import)
- Material
100% paint dye acryl
- Width
Width 120cm / 47 "± 1 %
- Weigh
304g/m2 ± 5 %
- Ultraviolet conductivity
Ultraviolet conductivity 10%, blocking rate 99%
(Conductivity is slightly different depending on fabric color)
- Specification
Effective reflection, absorption and conduction of solar energy / or production quality and sustainability of weaving density color


Please note that this color may vary by monitor and may slightly different from the actual fabric color.
R-099 / WHITE

R-101 / MANDARIN

R-102 / FOREST GREEN
(Starbucks color)

R-103 / BLACK

R-105 / SALMON

R-100 / BEIGE

R-107 / CHAMPAGNE

R-114 / PEARL

R-115 / CREAM

R-117 / RAW

R-126 / LINEN

R-138 / CADET GREY

R-156 / BROWN

R-158 / OCHRE

R-162 / KHAKI

R-163 / GREEN I

R-164 / CHARCOAL GREY

R-165 / MAUVE
CU convenience store color

R-170 / ADMIRAL BLUE
EDIYA coffee shop color

R-171 / TURQUOISE

R-172 / BLUE

R-173 / DARK BLUE
Paris baguette color

R-176 / RED
Bright red

R-177 / BURGUNDY
Plum color

R-182 / VERMILLION
Dark red

R-127 / MOONROCK

R-160 / PISTACHIO

R-193 / LIGHT BLUE

R-195 / CACAO

R-554 / YELLOW

R-567 / ORANGE

R-771 / GREEN TWEED
Black+green stripe
R-012 / WHITE RED

R-014 / WHITE GREEN

R-016 / WHITE BLUE

R-017 / WHITE BLACK

R-055 / WHITE YELLOW

R-061 / WHITE GRAY

R-063 / BAYSIDE

R-231 / GALLDAR

R-242 / ZAHARA

R-245 / NAVIA

R-329

R-347

R-380

R-408 / JACA

R-412 / MOTRIL

R-413 / BERMEO

R-414 / CIES

R-416 / NERJA

R-418 / ESTELLA

R-423 / CAMBRILS

R-430ARA

R-435 / BEJAR

R-701 / YECLA

R-706 / XALIVA

R-707 / ARIDANE

R-724 / ELDA

R-725 / ECIJA

R-737 / MEDITERRANEO

R-742 / SARRIA

R-747 / BEGUR

R-801 / SALOU

R-804 / MERIDA

R-808 / OROTAVA

R-809 / MOTRICO

R-825 / VEREZ

R-841 / ALCUDIA

R-882 / ASTORGA