SEnC's box awnings are premium products with modern and luxury style, designed and manufactured by Vaila.S.P.A, the world's finest awning company.
It is a neat boxed shape, and when folded in, it is completely rolled into, so it has less contamination rate and can be used for a longer period than general awning.
Its stylish design goes well with high-class buildings, country houses or town houses.
It is developed to provide a comfortable and clean awning space, and will enhance your style.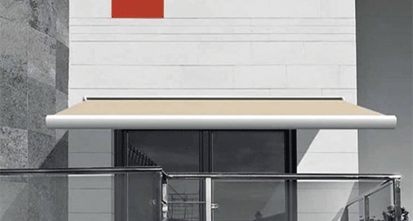 | | |
| --- | --- |
| - Fabric | Spain Recasens |
| - frame | Italy, Vaila company |
| - Electric (motor) | France, Somfy |
| - Manual (gear box) | Italy |
| - Maximum length | 5,000mm |
| - Maximum protrusion length | 3,100mm |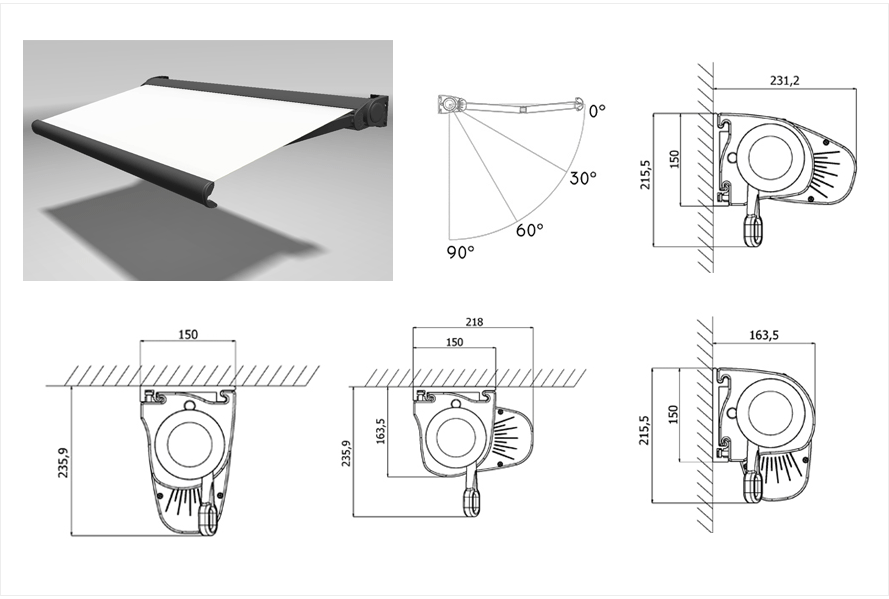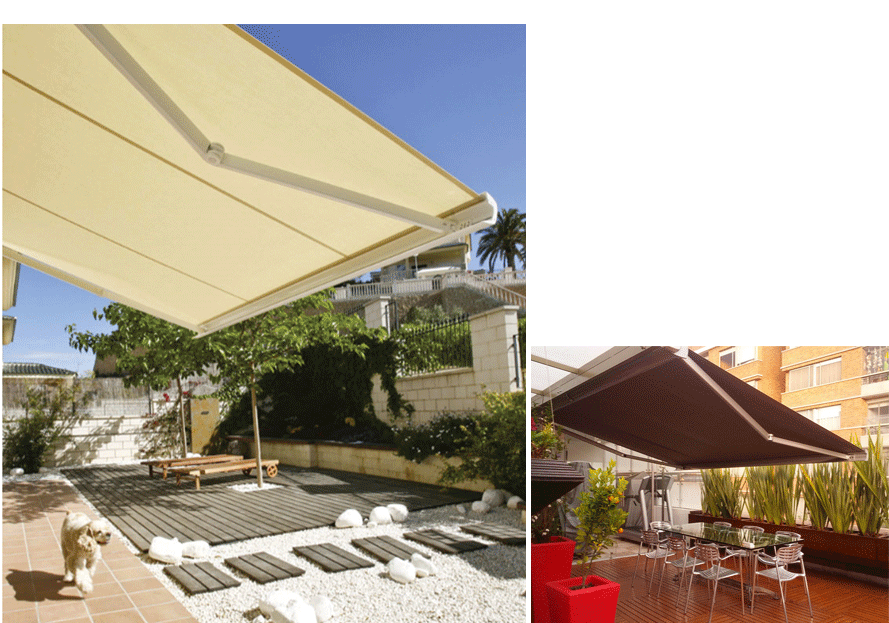 It is a neat and durable Spanish product "GAVIOSTA SIMBAC", made with modern design and can be installed in a small space.
It is supplied up to width 5.0M and protrusion 3.0M, suitable for houses, town houses, hotels and luxurious cafes.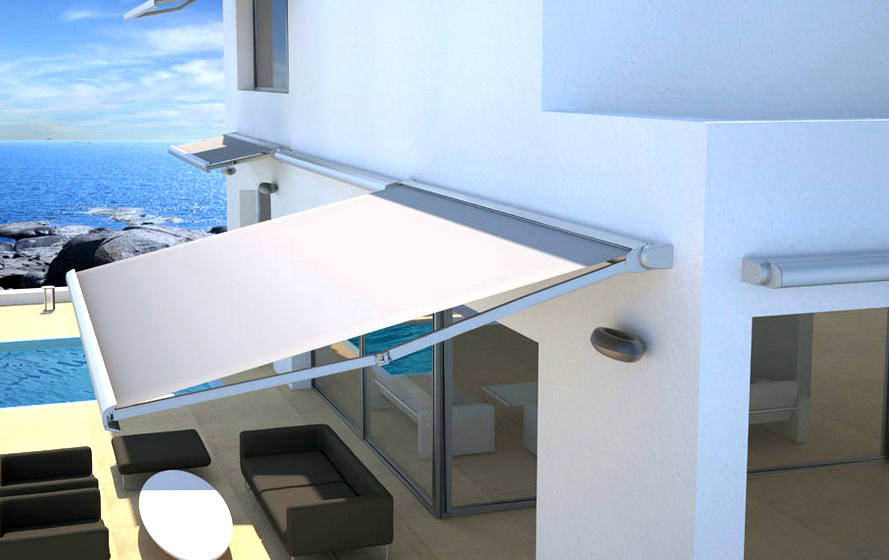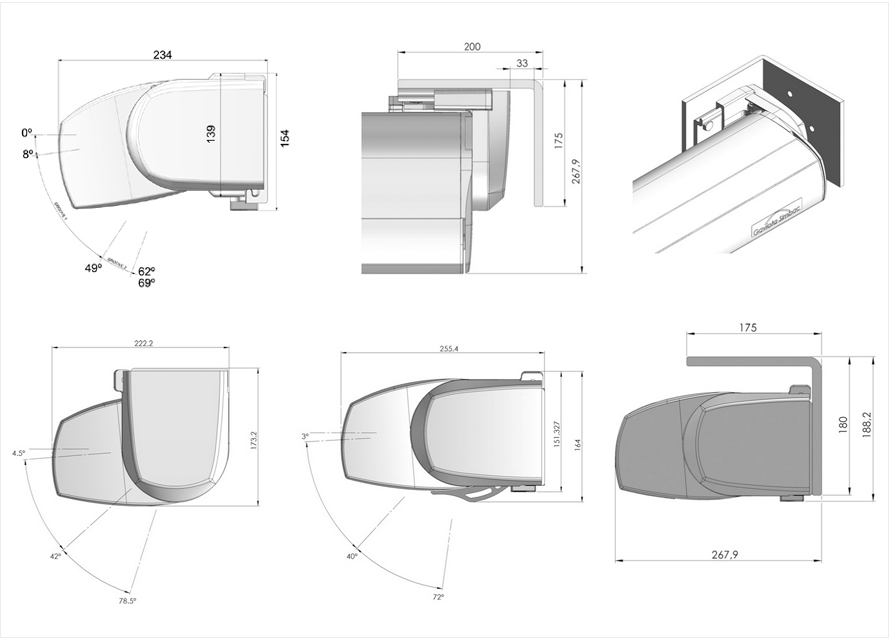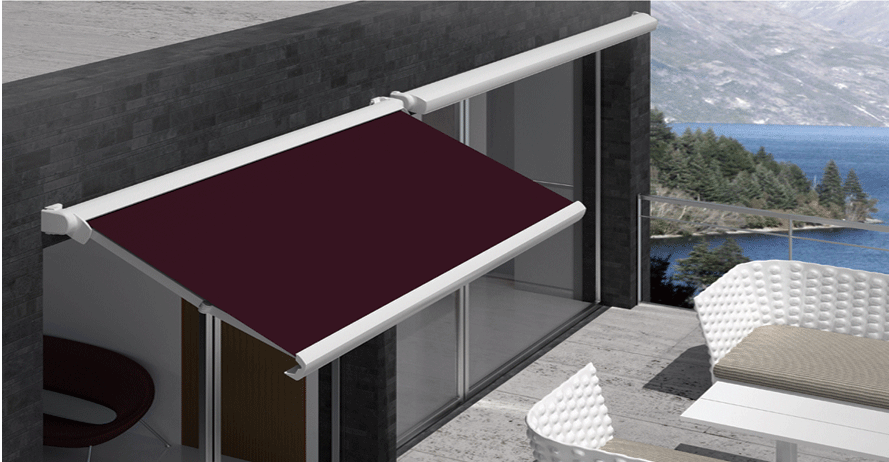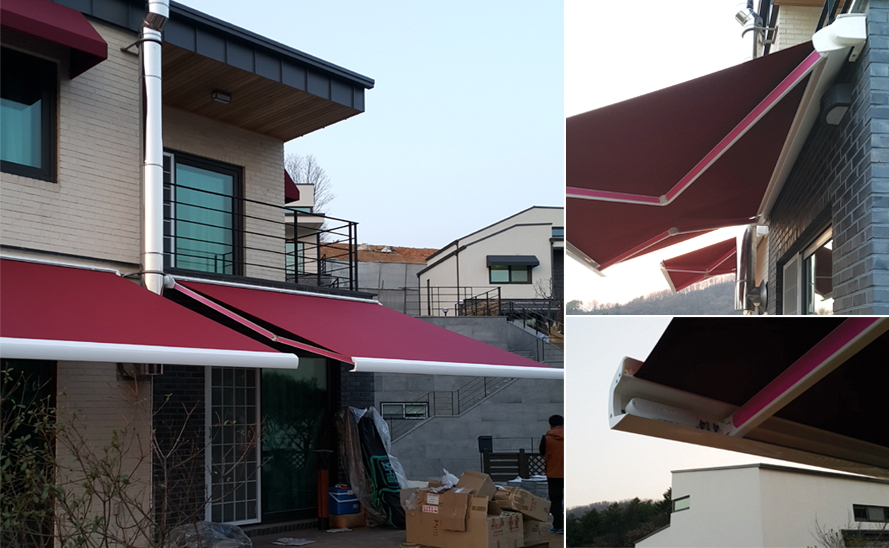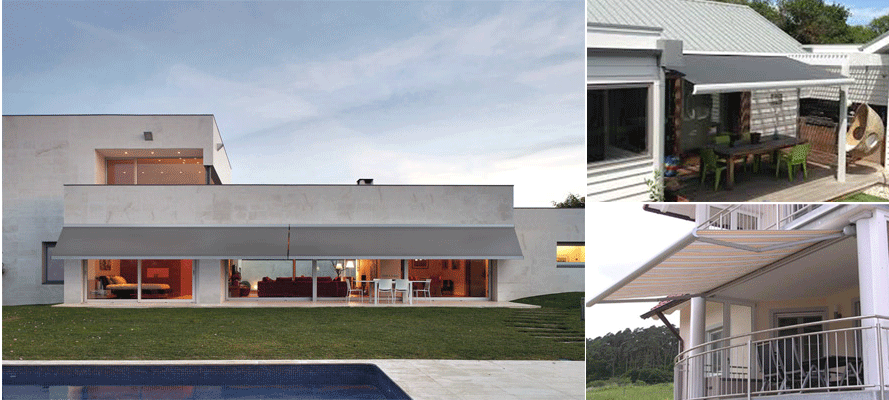 It is a product specialized for country house use. By using the upper cassette, the fabric can be protected from external environment such as ultraviolet rays and dust, and can be used in a clean condition for a longer period of time than the existing ones.

Fabric cleaning function A soft "brush" is attached in the upper cassette to remove the dust on the fabric and the upper cassette moves up and down during opening and closing of the harness.

Fabric discoloration prevention function - It is possible to prevent discoloration of the fabric from contaminated material coming down through the wall when awning installation​

Clean and stylish design - Patio awning (semi-cassette) has more neat, clean and stylish appearance.
- - By replacing the front bar cap (white, green, red color), a fresh atmosphere is created.